See what they have to say about Speedyrails™.
Customer Success Has Always Been Our Top Priority.
Speedyrails™ is not your typical MSP; we're your partner. We work with you to create a tailored cloud solution. But it doesn't stop there. Our customers trust Speedyrails™ to manage their cloud infrastructure, help them scale up, and be partners in their success.
We have over 15 years of experience working with a wide variety of projects and businesses. Check out what our customers are saying about Speedyrails™!
"We've been working with Speedyrails since 2007 and they have been vital to our continued success. The team is wonderful to work with and their support is simply phenomenal."

 

RA ROATH

 

CEO, Kappboom Inc.
"We have been using Speedyrails for several years and have been nothing but impressed. Their customer service is unlike any other hosting vendor we've ever worked with. I would highly recommend them to anyone looking for a Ruby On Rails hosting solution."

 
"The team at Speedyrails makes hosting Rails applications a breeze for us. They set up our app and production environment at no additional cost and keep it running smoothly month-to-month. As a software development company based in Canada, having data hosted in the country is important for many of our customers and Speedyrails is our #1 choice. I personally don't enjoy sysadmin and it's great that I can offload those tasks to Speedyrails. They are the most cost-effective managed Rails hosting solution around and I can't recommend them enough."

 

JEFF WARD

 

CEO, Animikii Indigenous Technology
"We think of Speedyrails more as a partner than a service provider. We have leveraged their system administration expertise to optimize our back-end, and greatly value their opinion and advice as we grow every day. They (and their servers) have been highly available!"

MAZ

"Because of Speedyrails' expertise in moving to AWS, we went straight into a Cloud Native solution, which is great. AWS scales up and down automatically, so we're not locked into a fixed cost every month."
Jon Milsom CTO
Pitchero and Teamer

"The best thing about Speedyrails is that they don't come to us with problems. They come to us with solutions — we just have to choose. They constantly try to improve DevOps in whatever way possible. So I can focus on the product and focus on the big picture."
Anindya Mondal
Engineering Lead, Bounce House
Meet some of our customers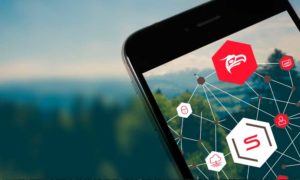 Hosting isn't one-size-fits-all. At Speedyrails, we create custom managed cloud hosting solutions based on our customers' individual needs. Animikii isn't your average tech company. Besides being a web-services powerhouse with a passionate team and impressive portfolio, Animikii provides technology solutions from an … Read more